ShareLink Wireless Collaboration: Getting Started
Overview
ShareLink Wireless Collaboration Technology enables anyone to wirelessly share content from laptops, smartphones, and tablets to in-room displays. Native connections from Windows and Apple devices are available, as are connections via a downloaded app for additional features.
Once you select ShareLink as the input, you will see the following screen showing you a variety of ways to connect: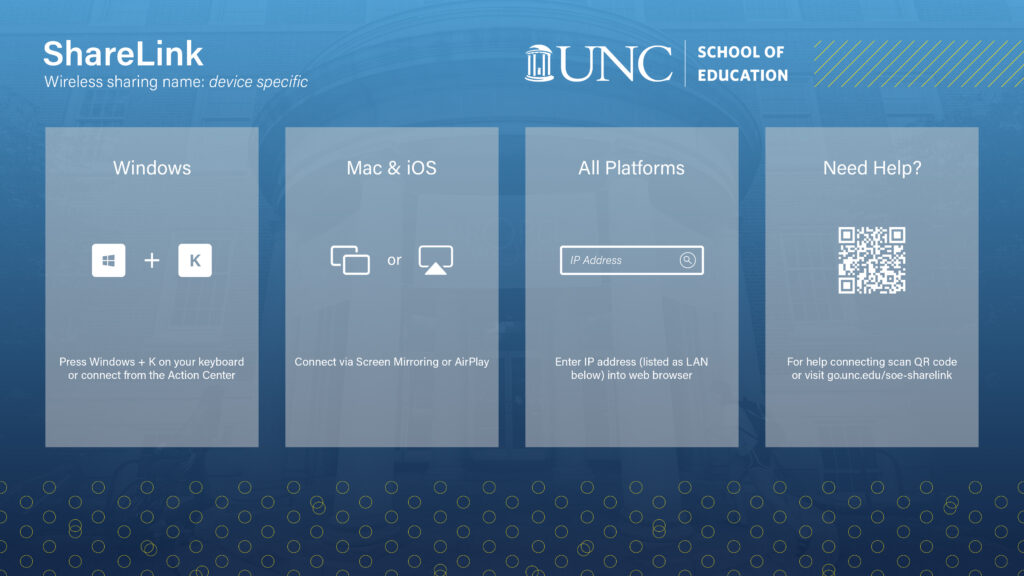 Connecting Your Device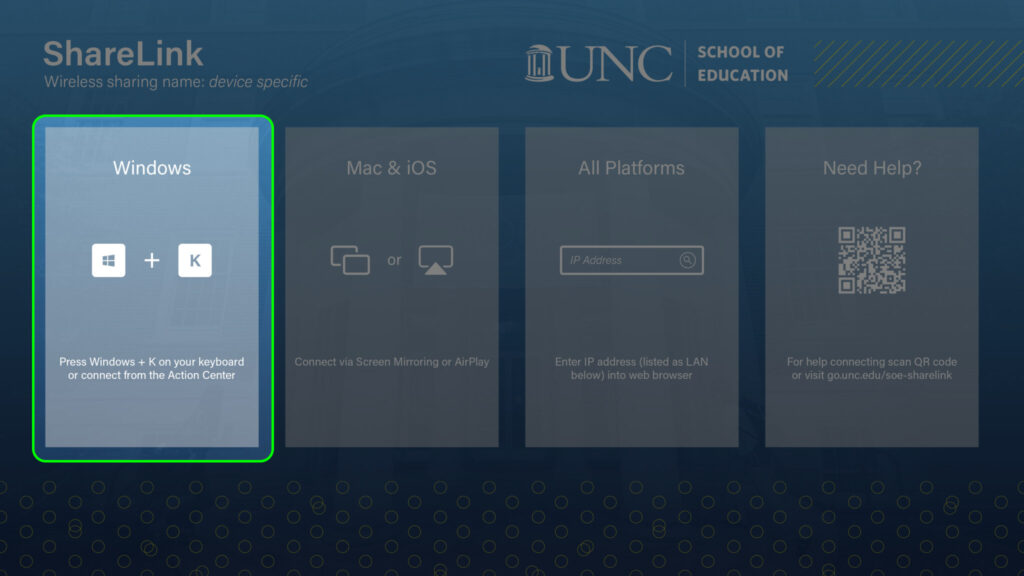 The highlighted screenshot above shows the instructions for connecting a Windows device to project wirelessly. Simply:
Press Windows + K on your keyboard (or open the "Action Center" and choose "Connect")
Select the appropriate display from the list & enter the PIN
You can also connect a Windows device via a downloaded app. This is covered in "All Platforms" below.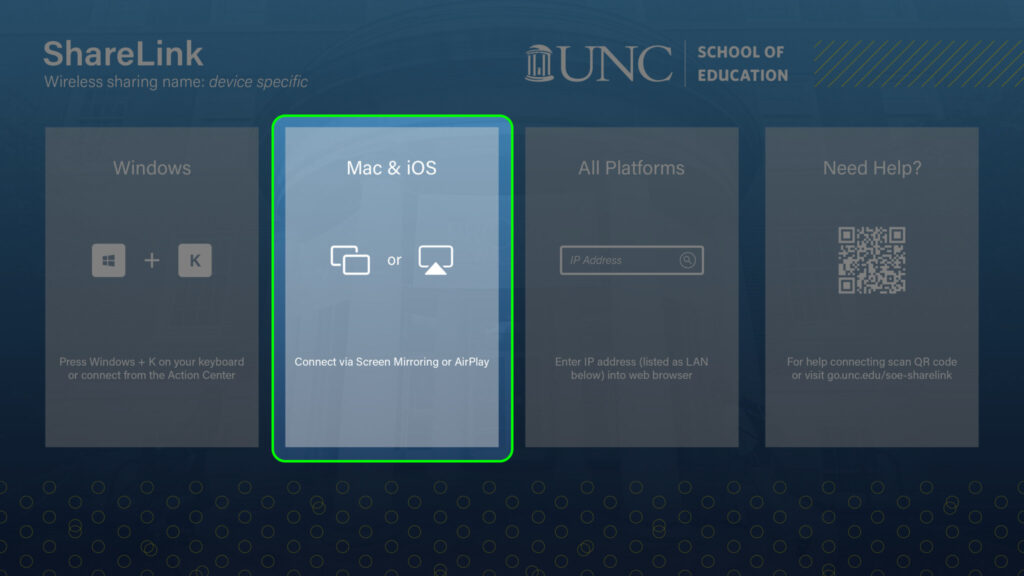 The highlighted screenshot above references the ways to connect via Screen Mirroring or AirPlay for Mac & iOS devices. For help connecting via AirPlay, please see: AirPlay: Getting Started
You can also connect an Apple device via a downloaded app. This is covered in "All Platforms" below.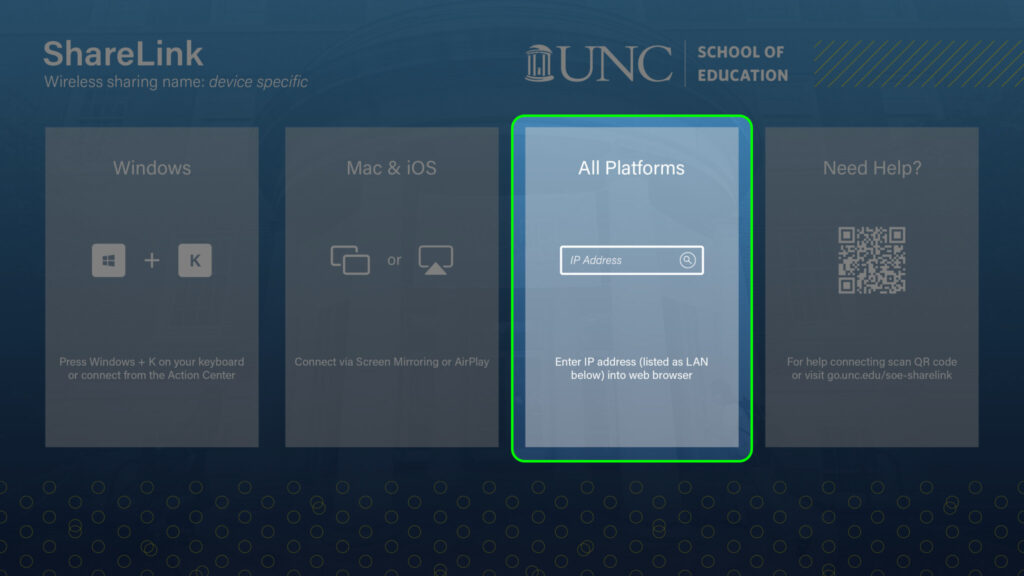 For all platforms, you can connect to the ShareLink by entering the IP address of the device into your web browser, this is listed as "LAN" at the bottom left of the screen. When you do this, you will be presented with a variety of options for connection, including an app download and web share.
Follow the instructions to share your screen presented to you in browser based on the option you select.
ShareLink devices are equipped to allow wireless presentation via Miracast as well. This is the way Windows devices connect. If you device is capable of Miracast connection, it can connect here as well. Simply follow the instructions for your specific device to connect.
ShareLink devices also provide additional functionality to instructors, including moderation. If you are interested in moderating who is connected to the ShareLink devices in your classroom, please request a consultation via: SOE EdIT Services