What We Do
The Office of Educator Preparation and Accreditation in the School of Education leads unit program assessment and accreditation efforts, supports programs and candidates in licensure-bearing programs, facilitates clinical placements with school partners, and provides data infrastructure support for the School.
School of Education Dashboards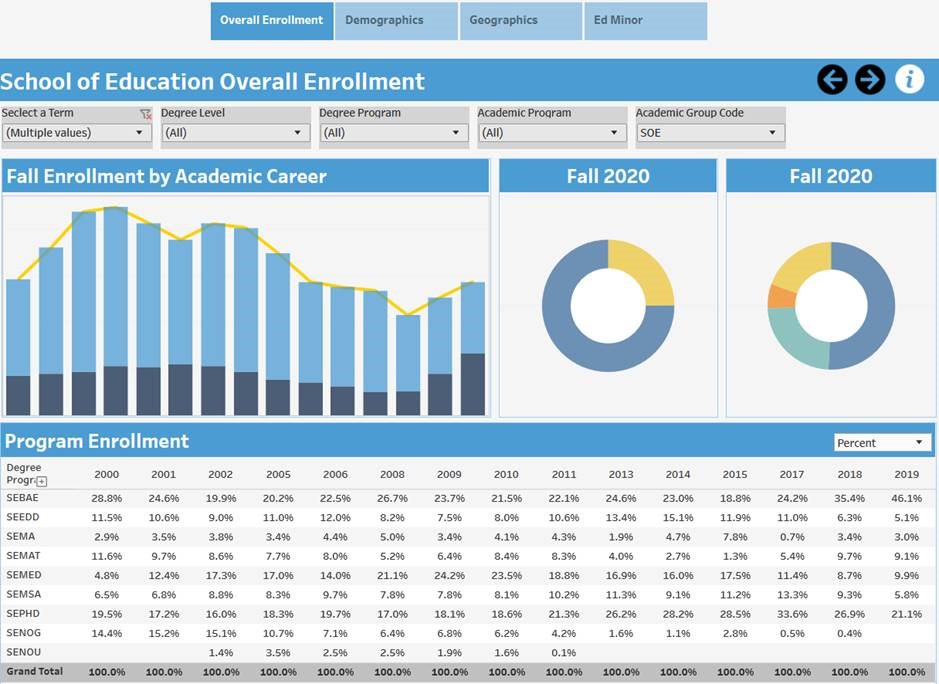 Student Placements
Building partnerships to support student teachers
Our placement coordinator supports the work of our EPP and Non-EPP programs by building partnerships with K-12 district partners to support student teacher placements. We identify public schools, public charter schools, and clinical educators willing to host student interns to meet and support their internship and prepare them licensure. Following degree completion we support the licensure process for each student, through program verification.
People & Roles
Assistant Dean for Educator Preparation and Accreditation

Peabody 1028G

Contact for:

UNC Licensure Officer
State and national accreditation coordinator
edTPA Coordinator
Liaison to UNC System Office for educator preparation

Data and Accreditation Manager

Peabody 1028C

Contact for:

Taskstream coordinator
UNC enterprise reporting contact

Admissions & Placement Coordinator

Peabody 1028

Contact for:

Program Admission Requirements
Application Updates and Support
Placement Inquiries and Requirements
Slate Access
Graduate Student Support