A number of UNC School of Education-branded templates are available for your use below. Do you have suggestions for new templates or have a need for a template not listed here? Contact Morgan Ellis at morgan_ellis@unc.edu.
Template Fonts
Before downloading and using the templates provided on this page, please activate the official UNC School of Education fonts — Le Monde Livre (serif) and Acumin Pro (san serif). Both fonts are available for free with a license for Adobe Creative Cloud. To acquire Adobe Creative Cloud, visit software.sites.unc.edu/adobe.
For users without access to Adobe Creative Cloud, acceptable font alternatives are Georgia (serif) and Arial (san serif) — widely available fonts that should be found on nearly every computer.
Find more School of Education-branded materials and brand guidelines on the Branding and Identity page.
Letterhead Templates
Physical letterhead and stationery can be ordered through the online printing portal. If you need access to the printing portal, please contact Morgan Ellis at morgan_ellis@unc.edu.
The following are Microsoft Word letterhead template files (download will begin automatically once clicked):
Click on an image below to download a Microsoft PowerPoint template. Note about sharing PowerPoint files that contain branded fonts: Unless the recipient also has branded fonts loaded on their computer, the presentation will not appear as intended. If presenting at a conference for which you must share a PowerPoint file ahead of time, we recommend either:
PowerPoint Templates
Using the PowerPoint template with substitute fonts or
Saving your presentation with branded fonts as a PDF to ensure fonts are retained.
How to use these files
The links below are only accessible for UNC School of Education faculty and staff members. You must log into Office365 to access them.
These are PowerPoint template files, which you can not use and edit within the browser. You need to download the file itself and open it in Powerpoint on your local machine in order to use the template file.
Once the file has loaded in your browser, go to File → Download As → Download a Copy. This will allow you to download a copy of the template file that you can use in Powerpoint on your computer.
Virtual Background Images
Some online meeting tools such as Zoom provide you with the option to use a virtual background image. The following images are provided for this use.
NOTE: Each online meeting tool has specific minimum hardware requirements to use a virtual background without using a physical green screen.
To download the image:
Click on the image below. The full-size image will load in your browser window.
Right-click on the image and save it to your computer.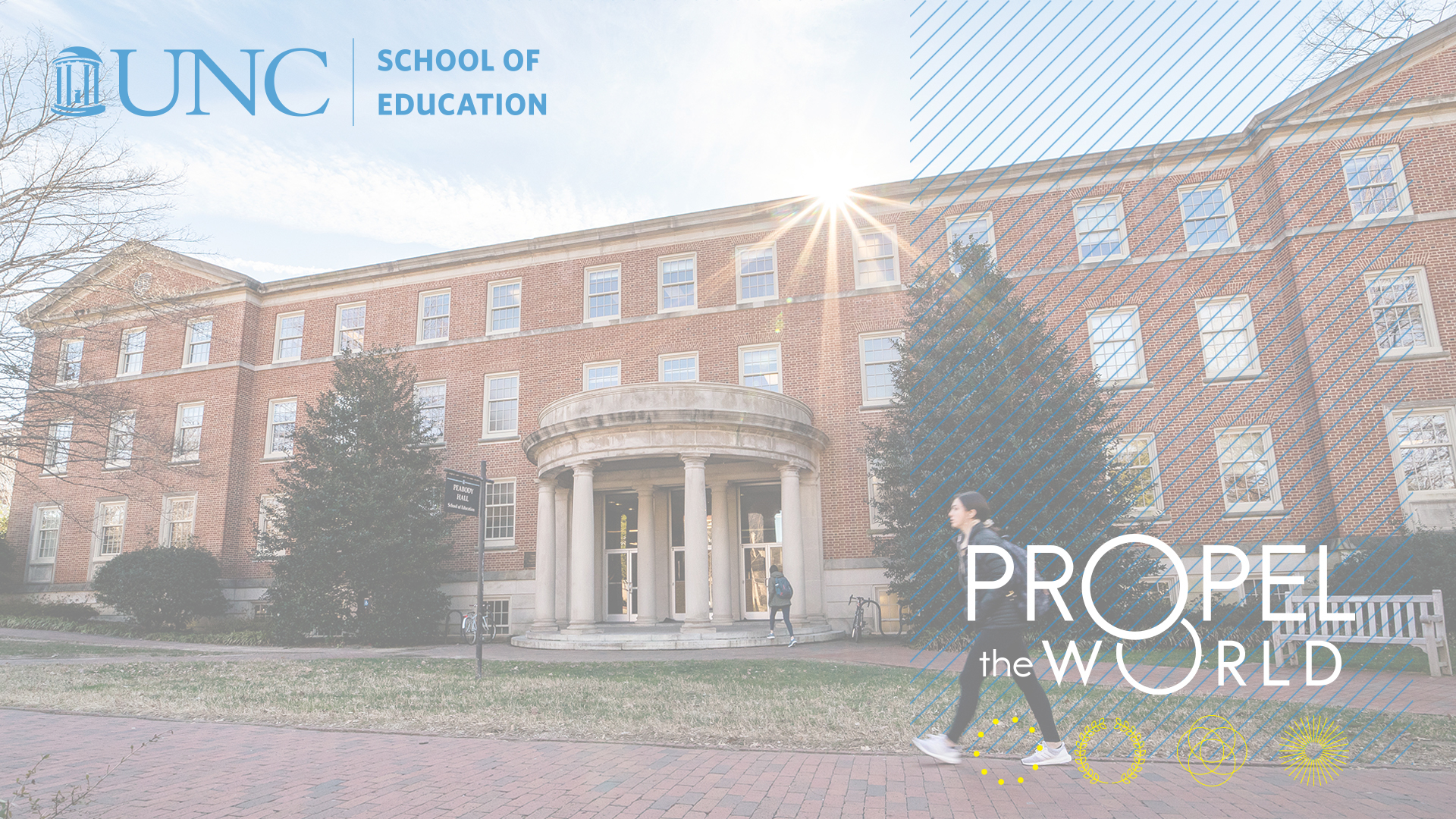 Some online meeting tools may require you to use a reverse background image in order for text to display correctly on the screen during the meeting. In this case, use the image below.